Flybus.com.au fleet consist of many late model Mercedes-Benz minivans, minibuses and coaches. Flybus aims to provide luxury transport services at lowest cost possible at all times.
Flybus provides low cost Airport Transfer service to/from Melbourne Airport, Avalon Airport, Sydney Airport, Brisbane Airport, Gold Coast Airport, Cairns Airport and  Adelaide Airport.
Parties and Weddings needs a lot of planning. So everything must go as planned to have a great time. We are specialised in private party and wedding transfers to make your night stress free.
Searched & reviewed the most convenient ways to get to/from Melbourne Airport
There is no direct public transport link from Melbourne Airport to the city, other than public bus to closest train stations which are Essendon or Broadmeadows train stations. Then it is important to plan your transfer before you arrive at the Melbourne Airport. If otherwise, it may become a dramatic problem at busy times. You should ask yourself that how are you going to get from the arrivals gate to your hotel? Here are five of the best options that will reduce your transfer time and stress.
TAXI/UBER/SKYBUS
Its always sounds like the most convenient option to get a Taxi, Skybus or an Uber from the airport. But, this trip can be a real nightmare in airport peak hour busy times. Melbourne Airport is really famous with long taxi and bus ques and waiting times up to one hour. So it makes sense to pre-arrange your pick up before you start your journey. Melbourne Airport is 23km from the CBD, 22km from Docklands, 25km from Southbank. So your trip will take about 35 to 45 minutes or up to an hour at peak hour times most weekdays. Also Melbourne Airport has designated public pick up zones for private pick ups. You can arrange a family member or a friend for a private pick up and drop off as well.
FLYBUS TRANSFERS & BUS HIRE SERVICE AT MELBOURNE AIRPORT
FLYBUS operates private bus transfers and bus hire with driver services from Melbourne Airport. They provide transfers to anywhere in Victoria. Main suburbs around Melbourne CBD, Docklands, Southbank, St Kilda and all other suburbs together with all towns including Mornington Peninsula, Geelong, Ballarat, bendigo, Wodonga, Wangaratta and Shepperton. Flybus Bus Hire is the most popular choice at the airport for private bus transfers as they operate 24/7 everyday including public holidays. Book online in 3 easy steps flybus.com.au or by phone 1300 965 915. Once you're on board you can relax and be sure to arrive your destination safely.
Flybus Melbourne Airport Transfer & Bus Hire fleet consists of 7 – 11 – 14 – 24 – 35 – 55 passenger Minivans, Minibuses, Buses & Coaches. Your transportation to/from Melbourne Airport or city includes the latest communication equipment in order to keep in contact with our 24-hour dispatch operation. The vehicles are driven by experienced and professional drivers for a safe and smooth driving. Theses vehicles are the ultimate in luxury with comfortable seats, climate control systems, spacious luggage compartments, USB ports and more…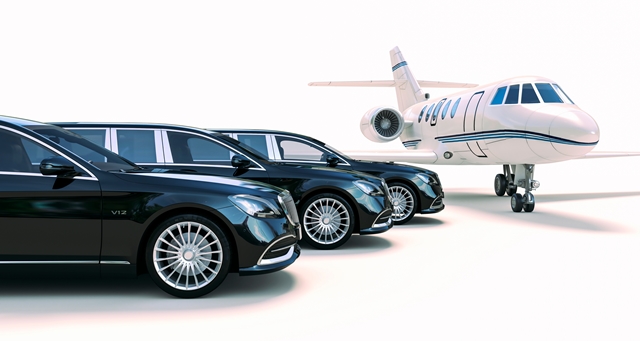 LIMOUSINE SERVICE
Chauffeur & Limo services are increasingly becoming popular. If you are coming to or coming out of Melbourne Airport as a couple or a small group of up to 11 passengers, then should consider hiring a chauffeur service. One of the largest chauffeur company operates from Melbourne Airport is Melbourne Airport Limousines. They provide the lowest Melbourne Airport Transfer rates as they have a large fleet of vehicles. Their fleet consist of many late model premium sedans, minivans and minibuses.
If you're happy to stretch your budget to a stretch limo, then the most affordable provider in luxury stretch limousines and hummers operating from Melbourne Airport is Limo Hire Melbourne. The company also known as "travel & limo experts" operates as part of Crown Prestige Limousines. Their large fleet of vehicles including largest stretches can fit up to 11-14-16 passengers. They are perfectly suited to special occasion like break-up parties, birthdays, wedding anniversery or large family holidays. As usual this premium service can get pricey but our research showed that all these 3 companies Melbourne Airport Limousines, Limo Hire Melbourne and Crown Prestige Limousines offering Fixed Rates, No Hidden Costs, No Credit card Fees, No Tolls and Free Upgrade to all bookings.
CAR HIRE
A Car hire is one of the best ways to travel to your hotel and explore Victoria's many regions. The Phillip island, Great Ocean Rd, Yarra Valley and Mornington Peninsula wineries but of course you need to know your way around Melbourne. Also bear in mind, the vehicle break downs and accidents and do not forget to take insurance cover option. There are 5 main car rental companies based at Melbourne Airport, which are all located on the ground floor of the airport at the Terminal T1, 2 and 3 car park. Unfortunately T4 has not got this service as yet.
HELICOPTER
If you have a bigger budget and ready for another joy flight, you can take a helicopter charter from the airport. Microflite airport charters are available from just outside of the airport. The 35 to 45min road trip becomes about 15 minutes flight if you go by air.
Having a party or a wedding? Do you want to make it easier for your guests to arrive to the venue? Flybus Party Bus Hire Melbourne service will make your special night stress free. Your guest will be driven by our professional drivers. Flybus has many vehicles to choose for your transfer requirements. You can book Minivans, Minibuses, Buses and Coaches in comfort knowingly getting the best deal in Melbourne from Flybus.com.au
Melboure is a great city but every crowded city have public transport problems. Flybus Bus Hire service is an ideal solution to travel in Melbourne. We have a large fleet of buses form 7 to 55 seat capacity. We have a suitable vehicle for all transfer needs and occasions. If you have children younger than 7 years old, you can order forward facing child seat, reverse facing infant seat and booster seat.
Read more